Prediksi Gaji Berdasarkan Pengalaman Bekerja Menggunakan Metode Regresi Linear
Irsyad Zulfikar

Institut Teknologi Telkom Purwokerto

Muhammad Arif Saputra

Institut Teknologi Telkom Purwokerto

Nike Prasetyo

Institut Teknologi Telkom Purwokerto

Teguh Rijanandi

Institut Teknologi Telkom Purwokerto

Faisal Dharma Adhinata

Institut Teknologi Telkom Purwokerto
Keywords:
Gaji, masa kerja, regresi linear, prediksi
Abstract
Industri tidak bisa dipisahkan dari adanya sumber daya manusia (SDM). Walaupun industri memiliki teknologi yang maju dan juga modern, namun berhasilnya suatu perusahaan tak lepas dari jasa para sumber daya manusia yang unggul. Dengan begitu perlu bagi perusahaan untuk memperhatikan para pekerjanya. Salah satu usaha untuk meningkatkan mutu SDM yaitu dengan pemberian gaji berdasarkan pengalaman kerja. Ketika seseorang yang sudah lama  bekerja di suatu perusahaan maka gajinya akan semakin naik. Penelitian ini ditujukan guna menganalisis prediksi gaji karyawan berdasarkan lama tahun bekerja. Dalam penelitian ini faktor pengujianya menggunakan variable (X) sebagai faktor pemicu terhadap variable (Y) konsekuensi. Metode yang digunakan dalam riset ini yaitu menggunakan metode Regresi linier. Kemudian kami menggunakan survey kuesioner kepada 30 responden sebagai metode pengambilan data.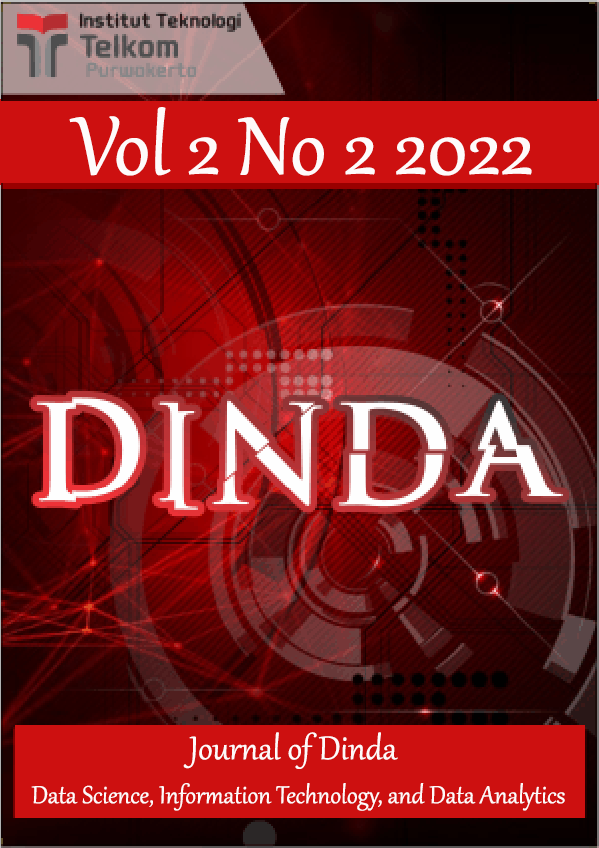 Copyright (c) 2022 Journal of Dinda : Data Science, Information Technology, and Data Analytics
This work is licensed under a Creative Commons Attribution-ShareAlike 4.0 International License.